Potential Return on Investment: $1,300
The equipment featured in this kit is made with
100% sustainable and recycled plastic making this package environmentally friendly and 100% vegan. This package is most ideal for artists who are strictly offering only mobile only services or for those artists who will be offering spray tanning as an add on service or part time.
All our materials are:

- Recycled Materials
- Sustainably Sourced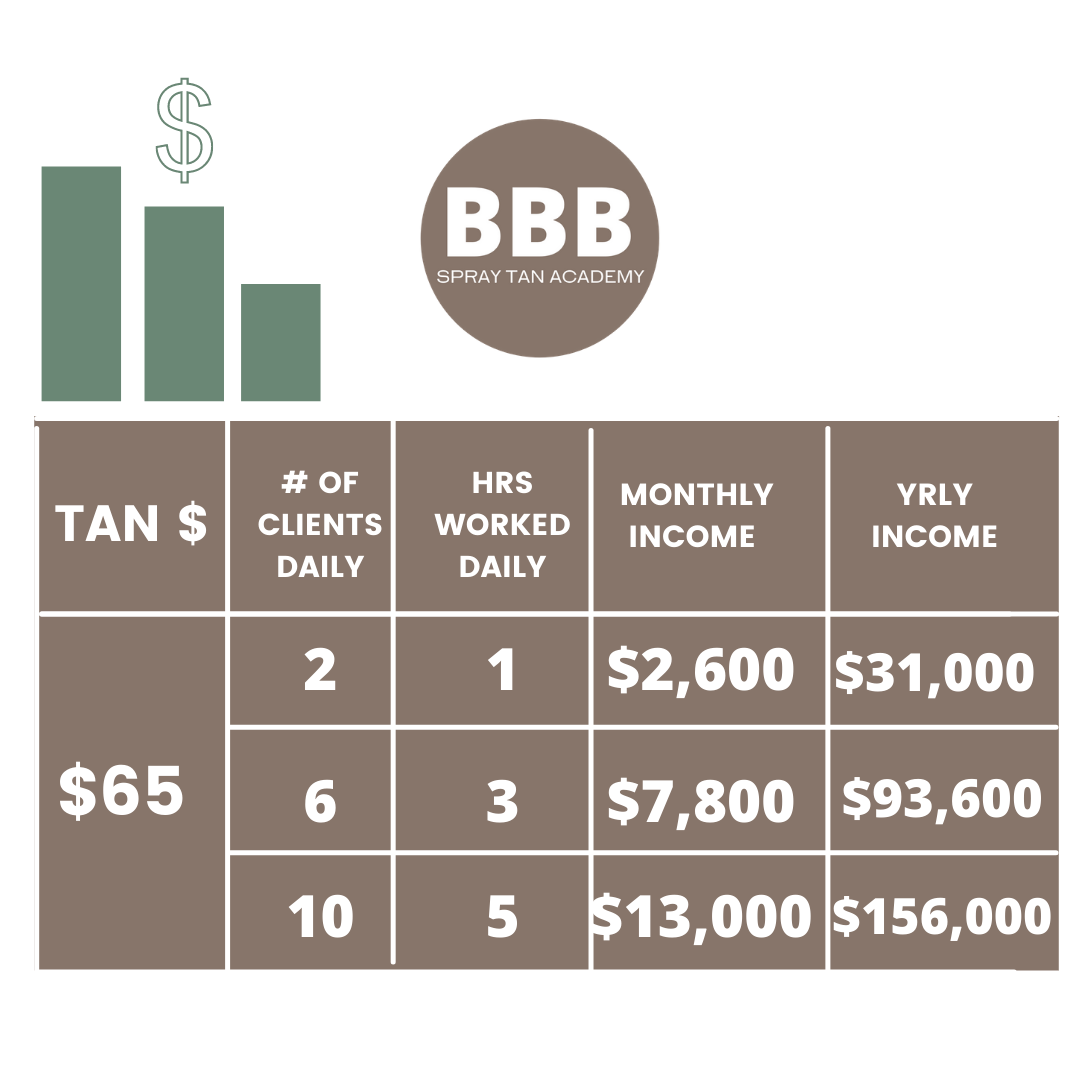 Key Features of the Tan.Lite compressor & gun

- Ideal for any tanning professional: lightweight for mobile tanners, powerful for high-volume salons.
- Powerful atomization & variable speed control for flawless, touch-dry & streak free results like never before.
- Reduced overspray: save up to 40% of spray tan solution per full body application. Less overspray = more profit.
- Increased control: precision stainless steel one touch control with variable flow dial.
- Professional airflow with Micro-Whirlwind Technology.
- Compact unit for any tanning professional.
- One touch control set for tanning perfection.
- Wall-mountable, lightweight design for professional use
Intelligent Air-Smart switch for perfect airflow.
- Quick Connect applicator gun & hose for safe and easy connection
Rounded Filtration System for easy cleaning and direct air intake for whisper quiet sound.
- Applicator provides a fine, smoother skin finish result with it's unique micro-needle that allows solution to absorbs deep into the skin.
INCLUSIONS
1 x Tan.Lite 32000 Spray Tan Machine
1 x Excess 3 Spray Tan Applicator
1 x Professional Length 1.5m/5ft Air Hose
1 x Power Cord
TECHNICAL SPECS
Dimensions: W: 253mm (9.9") x H: 163mm (6.4")
Weight: 1.6 kg (4.2 lbs)
Cup Capacity: 125mL (4.2 floz)
Power/Airflow: 32000 RPM
Noise: 35-50db
WARRANTY INFORMATION
The Tan.Lite is covered by a One Year (parts only) warranty.
The Excess 3 Applicator is covered by a One Year Warranty.
For Salon or Mobile Use
Providing a professional spray tanning experience has never been easier with our Tanning Tent. No need to worry about messy spray tanning any longer! Our Tanning Tent has easy to clean walls, cutting cleaning time down from minutes to seconds. The clear panels on top allow for extra light, to help you apply a flawless spray tan. It is compact and easy to put up and down which makes it perfect for mobile tanners or salons who don't have enough room to have a permanent spray tan area set up.
Key Features of the BBB XL Tent
- Portable, Lightweight design for professional use, mobile or home use
- Great for Mobile Spray Tan Technicians
- Folds up neatly and unfolds in seconds
- Comes with a carry bag for easy storage and mobile use
- Creates a professional space for your spray tan area
BBB Solution

Our BBB formulation is designed to bring back the simplicity in a spray tan.
We strongly believe that solution customization with various tones & DHA levels leaves the opportunity for artists to make mistakes and provide inconsistent results.
Consistency is the most essential and critical key component to success within the sunless industry for building a loyal clientele. That is why we formulated a hybrid product to develop around the clients skin tone matching each customers skin type. This product provides all DHA levels in a all-in-one formula. Made with 100% natural DHA and water based, this product allows fast drying and weightless results on the skin.
Skin is left feeling smooth and the results are are insanely natural. This product design will save YOU money on inventory while making mobile appointments SIMPLE with less to pack. Less stress, easy to use formula, guaranteed flawless results!
BBB "Signature" Hybrid formula express solution:
- 2 hours - Glow
- 4 hours - Light tan
- 6 hours - Medium tan
- 8 hours - Dark
- 12 hours - Extra dark
1L - 20-25 Tans.
- The tan that won't sweat off
- A super dark brown skin finish
- Salon Professional hybrid Tan Formula
- No orange tones. No fake tan smell
- Vegan friendly, cruelty-free + 100% natural DHA
Regular Value: $895
100% Vegan & Cruelty Free
All our materials are:
- Recycled Materials
- Sustainably Sourced